This article covers the following topics: 
New Product Survey Launched
Webinar: Digging Deep Into Russia Sanctions
Featured Update
New Product Survey Launched
With the goal of continuously improving GAN's products, we have launched a new in-app survey to better understand the experience of users when interacting with the platform. The data collected will allow us to further improve our products and ensure that all our customers have an enhanced experience every time.
 
The survey will be addressed to users leveraging the Policy Deployment, GANalytics, Due Diligence, Investigations, and Gifts & Entertainment applications as well as user management.

We would love to get two minutes of your time to answer two simple questions upon logging into your platform. The new in-app survey will be launched on a quarterly basis to ensure we continuously have a grasp of what is and is not working for our users. Survey data will be collected and processed in accordance with our privacy notice available here.

Don't hesitate to reach out to your relationship manager with any questions you may have.
Webinar
Digging Deep Into Russia Sanctions: Managing Distribution Risks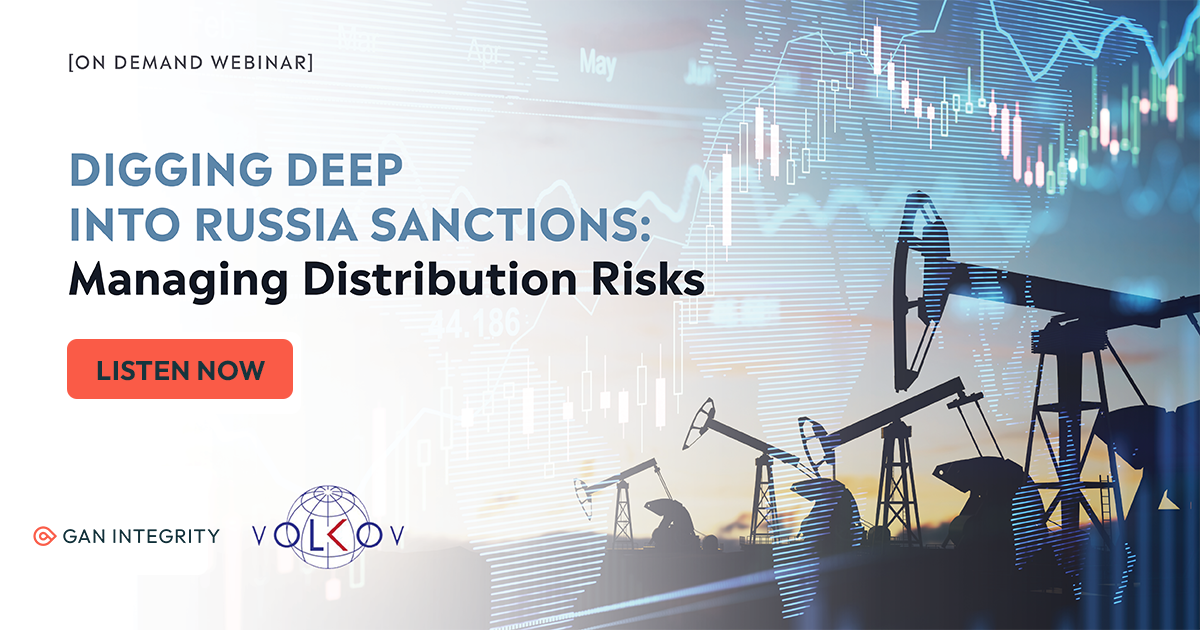 In the second part of our new on-demand sanctions compliance webinars, we look at how compliance professionals should respond to today's increasingly complex and challenging sanctions landscape. Hear from Michael Volkov who takes a deep dive into Russia sanctions risks, including how you can manage risks surrounding the supply chain, distribution, and more.