This article covers the following topics:
GANalytics Heat Maps

GANalytics on the Policy Deployment Application

RDC Screening Enhancements

GANalytics Performance Improvements
GANalytics Heat Maps
We have upgraded our GANalytics application to enable you with heat maps which can be activated on all GAN ICM-powered applications. These include Risk Management, Investigations, Conflicts of Interest, Gifts & Entertainment and any custom application you have designed. Leverage heat maps to identify risk exposure and quickly spot which areas of your program needs more attention thanks to the color or shading to indicate aggregate data. When hovering over each cell additional information about the data can be displayed. All heat maps can be linked to different reports allowing you to drill down the data to get further information. If you would like to enable heat maps on your GANalytics dashboards, please reach out to your account manager.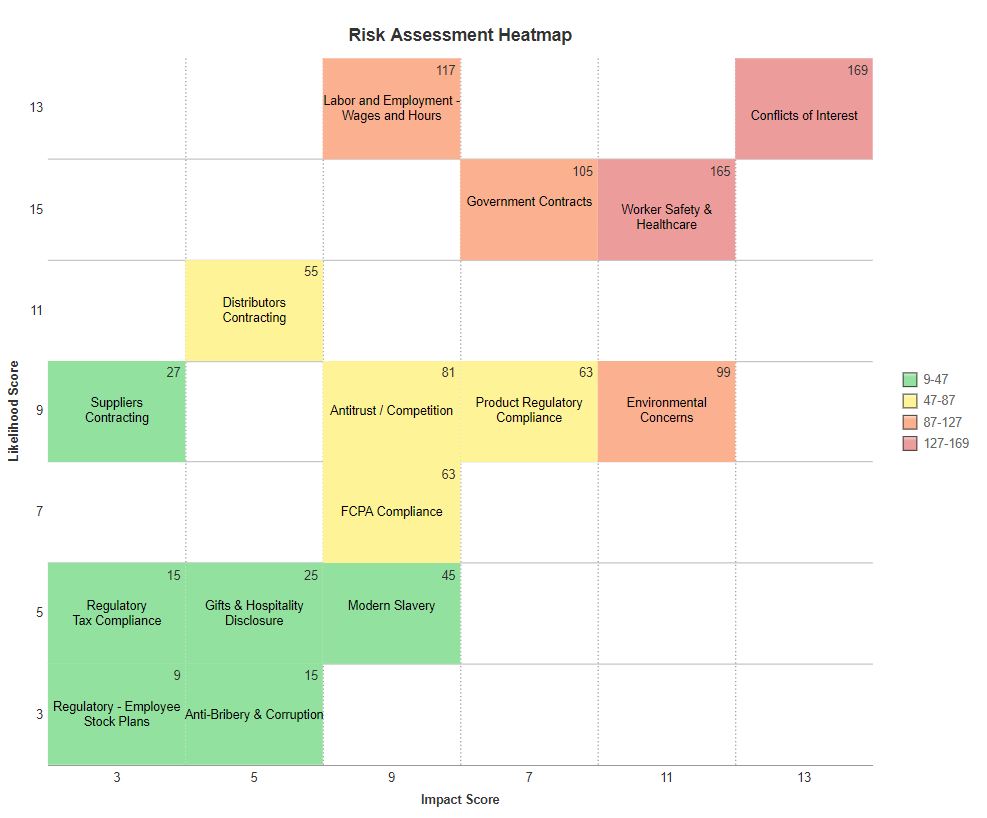 GANalytics on the Policy Deployment Application
We have rolled out policy and training campaign dashboards to all our customers on the Policy Deployment application enabling all users with the appropriate access rights to benefit from reporting and analytics dashboards on their campaigns. You can already access your campaigns dashboards today via the application. 
RDC Screening Enhancements
So far, RDC screenings supported by your Due Diligence application could only be requested based on the third party name and location. To help you return results that better match their target third party entity you can now add additional criteria to your search; including the third party gender and date of birth for third party persons as well as address, city, state, and postcode for both third party persons and companies. These additional details are optional to include, while name and location still remain mandatory fields. When requesting a third-party screening manually, you can enter the additional information into the modals, while automated screenings will pull from the information entered when the third party was initially created. Note that a character limit is imposed on each of the fields; "City" is limited to 30 characters, "State" to 50, "Post Code" to 20, and "Address" to 60. If the additional information exceeds the character limit, RDC will only return screenings that match the mandatory name and location information related to the search.
GANalytics Performance Improvements
We made significant changes to our GANalytics application to significantly improve the overall performance of dashboards and decrease loading time by up to 70% to empower you with a quicker reporting experience.