Introduction
This document provides an overview of the ticketing tool utilized by GAN Integrity (powered by Zendesk). It provides guidance to search the GAN Knowledge Base and provides instructions for submitting, viewing, and responding to GAN support tickets. The support team, like the platform, is here to empower organizations to do the right thing.
Before you start - Sign Up
We always recommend you to Sign Up. Once signed up, you gain access to all knowledge articles and Frequently Asked Questions (FAQs). Furthermore, you can keep an overview of all tickets raised with the GAN Support team under My Activities.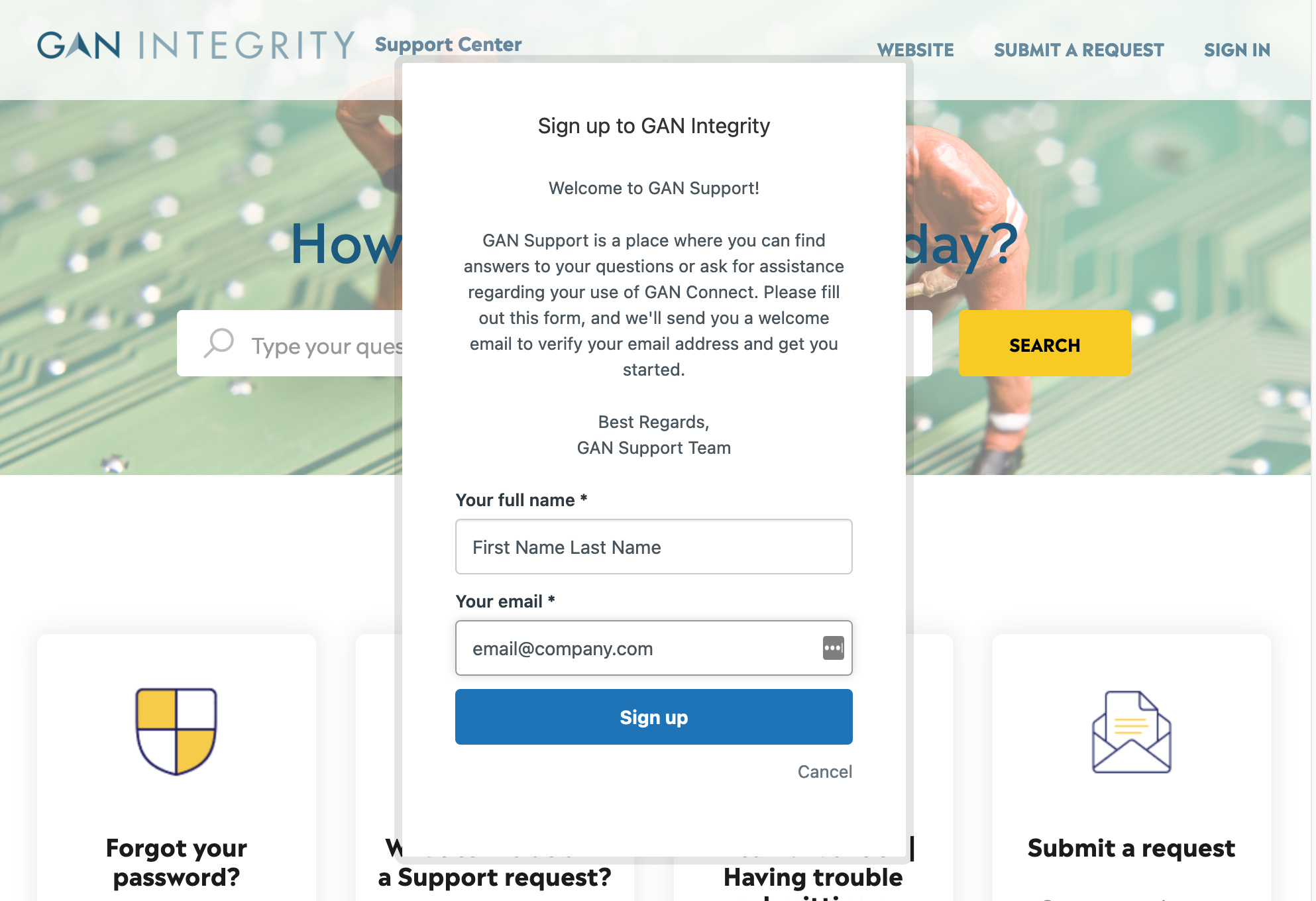 Note: If you have submitted a support request, an account will have been created for you allowing you to Sign In and view/manage your tickets. If you are a Compliance Manager and would like to see the tickets submitted by all users in your organization, the Support Team can facilitate this access for you.
Note: If you have not submitted a support request and would like to create an account, click on Sign In and then click on Sign up to create an account.
1. Sign In
To sign in to view/request tickets, click on Sign In to enter your login credentials or click on "Get a password" or "Forgot password" if you need a password.

2. Using Search, Navigating the Knowledge Base, and Promoted Articles
Promoted Articles

give you quick access to articles the GAN Support Team is highlighting because they address common issues or they are highlighting a new feature addition.

Knowledge base

contains user guides on various GAN Modules and product feature descriptions. These are written with respect to the Compliance Manager view as well as the Employee view.

Search allows you to type in 'keywords'. Alternatively, as a signed in user, you may also choose to navigate through the article categorization and sections.
3. Submit a Request (Submit Ticket for GAN Support)
Selecting the Submit Request button will direct users to the Request Submission form where they will be able to submit tickets in the ticketing tool for the GAN Support Team to review.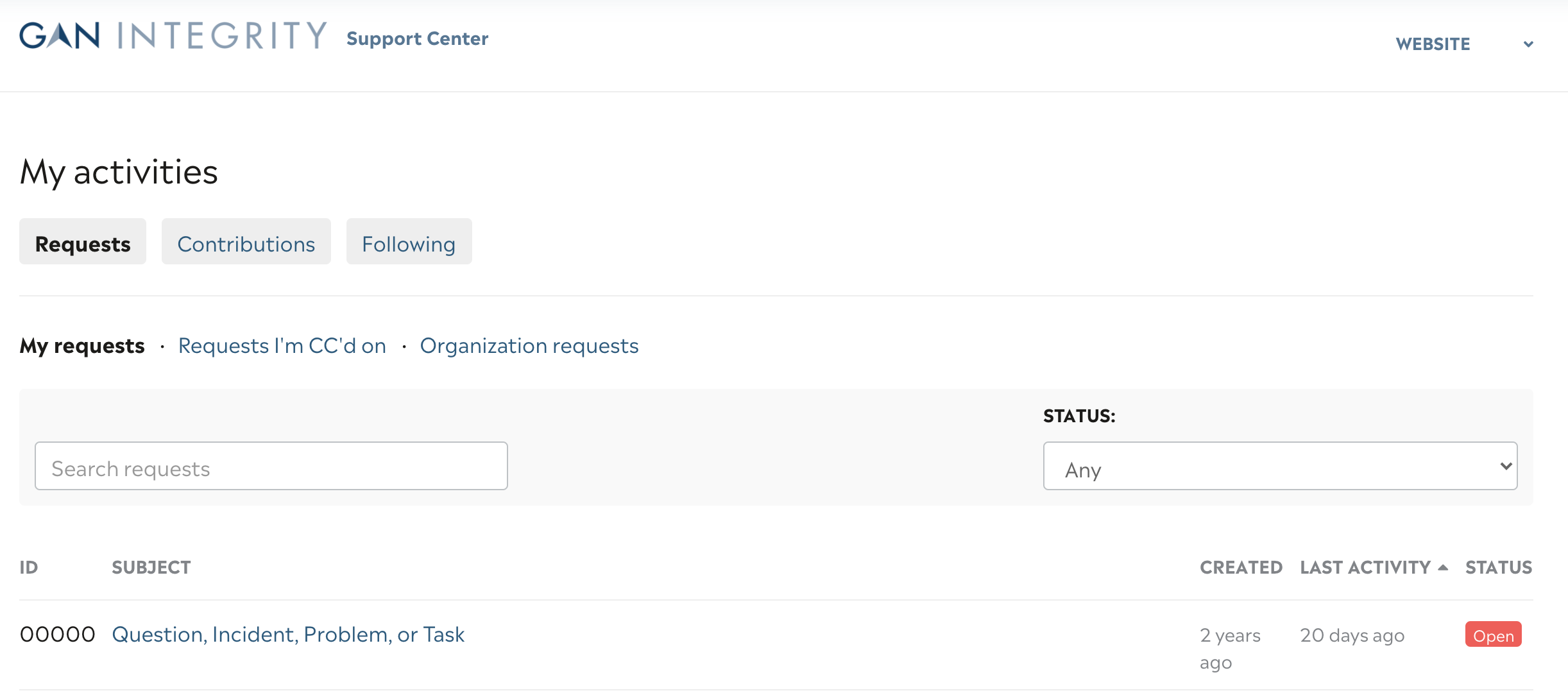 Want to know more?
Suggested next read: Submitting a ticket (request)
Questions are welcome
Contact us through your GAN Solution Delivery Manager, GAN Relationship Manager, or GAN Support.
© 2021 GAN INTEGRITY INC. ALL RIGHTS RESERVED | The information contained in this document is solely for the intended recipient and may not be used, published or redistributed without the prior written consent of GAN INTEGRITY INC. While every care has been taken in preparing this document, GAN INTEGRITY INC. reserves the right to revise its contents without prior notice.